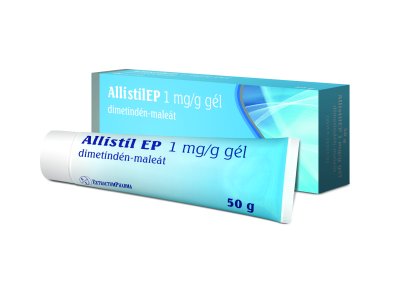 AllistilEP gel is recommended for the treatment of itching caused by sunburn, insect bites and stings, superficial burns, or skin lesions. It quickly relieves itching and irritation. It has an immediate pain-relieving effect, and the gel pharmaceutical form provides a pleasant cooling sensation. It can be used both in adults and children. This medicine has an antihistamine effect and contains dimetindene.

50 g gel in tube.

Apply to the affected skin 2-4 times a day. AllistilEP gel quickly penetrates the skin and takes effect in a few minutes.

Patient Information Leaflet: Link to the OGYÉI website, similar to the DrotavEP
Regarding risks and side effects, please read the patient information leaflet or consult your doctor or pharmacist.